Description
Get ready with easy winter safety for freezing weather - without any struggles!
Little Trailblazers ride in style in the easiest, safest car seat coat to hit the road!
Pink with. . . Read More
Get ready with easy winter safety for freezing weather - without any struggles!
Little Trailblazers ride in style in the easiest, safest car seat coat to hit the road!
Pink with the snuggly light blue fleece inside to keep little trend setters toasty warm all winter long. Fall in love with the charming kangaroo pocket – perfect for hiding little treasures or giving cold hands a warm place to snuggle.
Harness safely snug on chest & shoulders
Quick in & out of the car seat
Easy to use zippers and velcro closures
Wind & Water Resistant
Machine Washable
NOTE: Coats run long in the sleeves so parents can get more than one season without "sizing up" and adding bulk to the back.
30 Day Worry Free Return Policy
Crash Tested/Child Passenger Safety Technician (CPST) Approved
Consumer Product Safety Commission (CPSC) Approved
100% Polyester - Made in China 
Show Less
Reviews
Customer Reviews
Write a Review
Ask a Question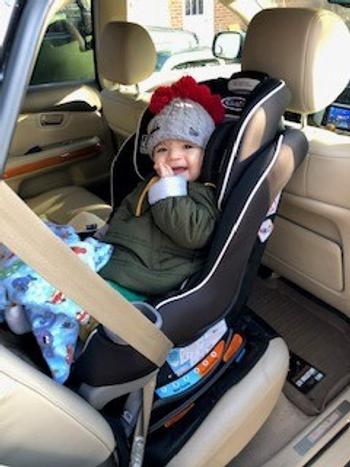 12/19/2018
Great Solution and SUPER cute
This coat has given me such peace of mind when stuffing my LO into his carseat every day. So thrilled someone realized the need for a winter coat/carseat solution. Plus, it's made of nice material and he looks SUPER cute in this great little coat. Highly recommend if you are a mom like me who wants one less thing to worry about!
Kristin C.
US
12/16/2018
Love this coat
My husband and I went back and forth about purchasing this coat. Honestly the expensive is what kept us away at first. I have to say the cost of the coat is totally worth it. We live in New England where the cold weather can last from late September to even mid April. Our 1 year old looks adorable in it and it's a great coat to cart her around in to all of her older sisters hockey games and practices. She is never cold and we get so many compliments on how cute the coat is. We will definitely continue to purchase these coats each winter for her and the next little one we have on the way. The quality of the coat is great and it hold even after washing it. Spend the money you will not be disappointed!
Valerie I.
US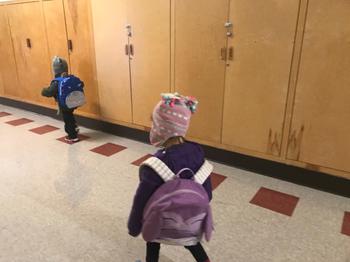 10/29/2018
Wonderful
This coat has made school drop off significantly easier. I have twins and it was very annoying last winter to take the coats off andp it them back on every trip to the store or school or playground. This is safe for the car and warm enough for coat northeast winters. Love them and will recommend them to everyone.
Rosa G.
US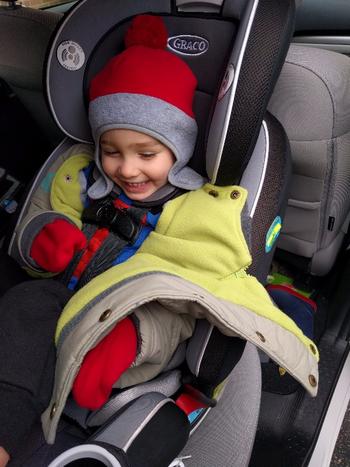 12/05/2017
Perfect Carseat Winter Coat, Especially For Toddlers!
I LOVE how easy this coat is to use with my son because, let's be honest, getting my toddler into his carseat is a struggle all by itself - let alone dealing with taking his coat off before he goes in and after he goes out of the car! Even my in-laws were able to get him in and out of the carseat, while in his Buckle Me Baby Coat, without any issues and without my help. I also LOVE how durable this coat is! The material isn't your typical silky-slippery winter coat fabric; instead it's made with a thicker-feeling material that will certainly wear better over time with a fleece lining for warmth. Josiah also loves the kangaroo pocket in the front because his mittens only stay on for so long while in the car! *I received this product free to review, but opinions are honest and my own.
Bonnie P.
United States
09/28/2020
Best Winter Jacket!
We love our Buckle Me Baby Coat. We purchased one last season for our then 1 year old, and it made our lives so much easier. We decided to purchase another for this season. It makes things much easier here for our Northeast USA winters! So grateful for a warm coat that's safe with a car seat.
Megan B.
United States